We have moved back to our original location in Hatfield!
Find Indie Auto at 8-b Linseed Hill road, West Hatfield, MA
Indie Auto is owned and operated by
Greg Lawrence
and
Brian Bucala
, two of the Pioneer Valley's most talented Volvo Technicians. Greg is a Volvo expert and he also specializes in Saab. Brian is a longtime Volvo technician and is also factory trained in Subaru repair. Our goal is to bring the highest quality of specialized independent repair to our area. We want our customers to feel at home at the shop, dealing directly with the owners on every repair. By specializing in a small group of vehicle manufactures, we can provide more precise repairs, lower vehicle down time, and ultimately less cost for repairs.
We have spent our combined 32+ years experience and our concentration on specific makes. Some shops say they may know your car, but knowing a little about a bunch of cars is not enough. Here at Indie Auto, we know everything there is to know about your Volvo, Saab, or Subaru. You and your car deserve that level of attention.
|
Meet the Mechanics
Brian Bucala
Brian is a former Performance Motoring Volvo Specialist, and Steve Lewis Subaru Technician. Brian brings to the table a practical and intuitive diagnostic and repair style, combined with a personal approach to customer communication. His experience and love for Volvo was gained during his time working with Paul Curran at Performance Motoring in Hadley, Ma. After merging with Steve Lewis Subaru, Brian gained technical training and practical experience with Subaru. Prior to his long run at Performance Motoring, he worked as a Ford technician and also has a strong background in small engine repair. Anyone who knew Brian from a very early age would tell you, "That guy can fix anything!".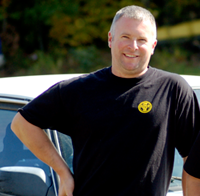 Greg Lawrence
Greg is the Pioneer Valley's only Expert Certified Volvo Technician and one of few local Saab Master Technicians. Greg has spent his entire professional career focused on Volvo and Saab repair, and has achieved the highest possible manufacturer certification levels available during his long career at Pioneer Saab Volvo in Deerfield, Ma. Greg has achieved the following certifications in his 16 year career: Volvo Expert, ASE Master and Advanced Level, former Saab Master. Greg brings to the team a skilled technical approach, excellent rapport with customers and an intuitive mind for repair. Greg's customers become his friends as he works with them to do the best job he can for them and their car.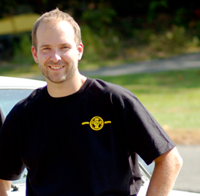 Nate Mansfield
Nate is Indie Auto's Technician's Assistant, Counter Person and more! Nate brings his excellent rapport with customers and knowledge of cars as he schedules appointments and explains repairs. You can expect to meet Nate the next time you call or come in to the shop..